Food Manufacturer since 1985
Who we are
Based on its quebec heritage, following trends and innovating are the center of our activities to expand our know how in Quebec, in Canada and other countries. Having at heart the quality of ingredients, our mission is to simplify consumers' day to day life and to contribute to their well-being while striving for food safety.
ABOUT OUR COMPANY
Food manufacturer specializing in the production of non-refrigerated food. We offer both traditional products such as the fruit chow-chow, commodity products such as pasta sauces and honey, as well as trendy products, such as pure organic maple water and sauces that contribute to reduce food waste.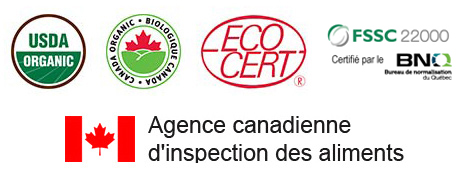 History
1985:

Foundation of Les Aliments Si-bon (1985) Ltee, producing primarily honey and then marinades and condiments including SI-BON fruit chow chow.

1994:

Foundation of Aliments DÉLICES D'AUTREFOIS Inc. mainly producing pasta sauces.

2000:

Les Aliments Si-bon (1985) Ltee. continues to expand its product offering by adding spices, dehydrated soup and sauce mix as well as repackaged products like peanuts, chocolates, etc...

2004:

Les Aliments Si-bon (1985) Ltee. moves to a new plant in Terrebonne.

2006:

Les Aliments Si-bon (1985) Ltee. acquires Aliments Délices d'Autrefois and sell primarily in Quebec.

2014:

New ownership with diversified experience in the food industry, at retail and food service. The company operates 2 plants and manufactures about 350 different products.

2015:

Launch of 2 new brands NECTA and KITCHEN LAB to expand to new markets.

2016:

The company merge both companies into one company : Aliments Sibon Foods Inc., sells about 200 products after a rationalization, sells in close to 10 different countries on 4 continents and continues to solidify its presence in its home province, Quebec.